The Winner of Last weeks Challenge is...............
We couldn't decided between so many of your!
Such stunning Lovely Lilac work you all did for our 1st challenge.
Because we couldn't decided and we managed to get it down to 2 people
we decided to split the prize,
Sandra
( San's Scrap Corner)
will receive the Sarah Kay Stamp & Flowers
Rach
( Papercrafts by Rach )
Will receive the Paper Pack
You will receive all the goodies from
Crafty kra
fts,
Please can you contact Lorraine or Donna,
With your contact Details of where to send the prize too,
If we do not hear from you within 3 days, another winner will be chosen.
We have a new Sponsor this week,


This weeks prizes have been donated by
Funky Fairys
1 Lucky Person this week will be in for a chance of winning 2 Download kits from Funky Fairy Papercrafts,
The prize is worth a whopping £13.00
click
here
to see the prize in more detail - You get both kits!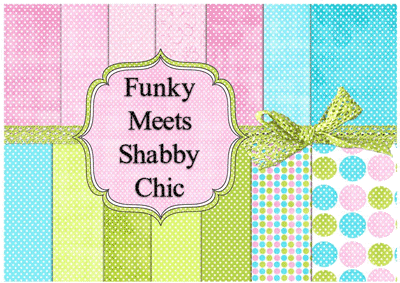 *Week 2* A Little Sketchy
below you will see a sketch
Please make your work using the Sketch as your guide,
You can rotate the sketch & even resize the Elements if you would like to,
But do not move the elements around,
As long as we can still see the original sketch layout and can be easily recognised then that is fine!